Conveyors and Automation
Custom Designed and Standard Conveyors - Stainless Steel or Mild Painted Steel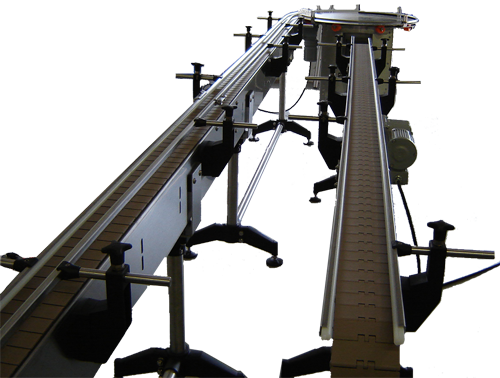 Cheetah Systems Table Top Chain Conveyors are built directly to the customers specifications. Straight, curved, inclines, or declines are all manufactured here at our facility in St. Petersburg, Florida. Learn More...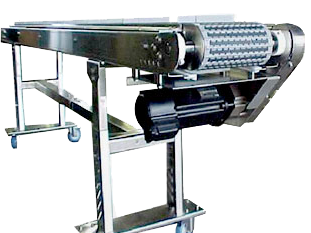 Using the latest technologies in frame construction techniques Cheetah Systems can match your existing frame styles or outfit your plant floor with an integrated conveying system designed to your product specifications. Belting materials ranging from Acetal, Polypropylene, Polyester, Polycarbonate and Polyamide are utilized when determining your application parameters. All belt types are available with standard accessories including hold down tabs, product supports (cleats) and side guards. Finger plates are also available to aid in product transfer. Learn More...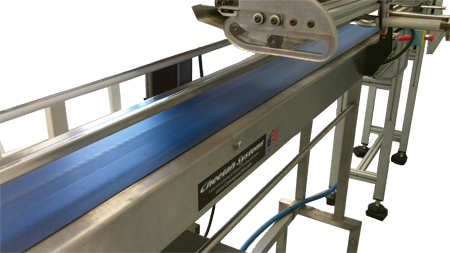 Belted conveyors are used to transport product between two or more locations. The variety of products a conveyor system transports ranges from bolts to boxes -- everything for distribution and manufacturing systems. We specialize in conveying boxes, packages, bags, and many other items found in today's distribution and manufacturing en vironments. Learn More...
For inquiries please call 727-330-8075 or email us at info@cheetahsystemsllc.com.